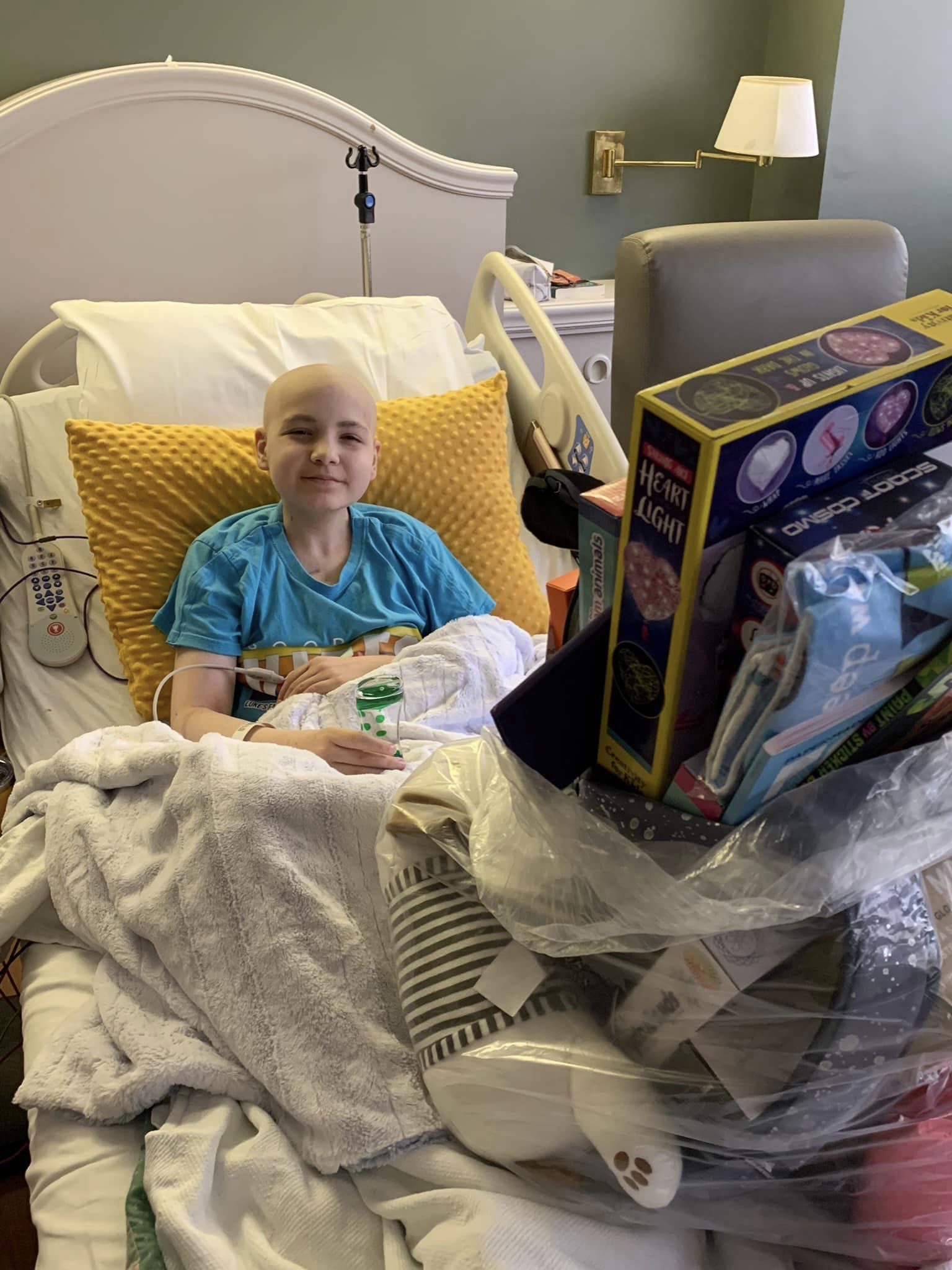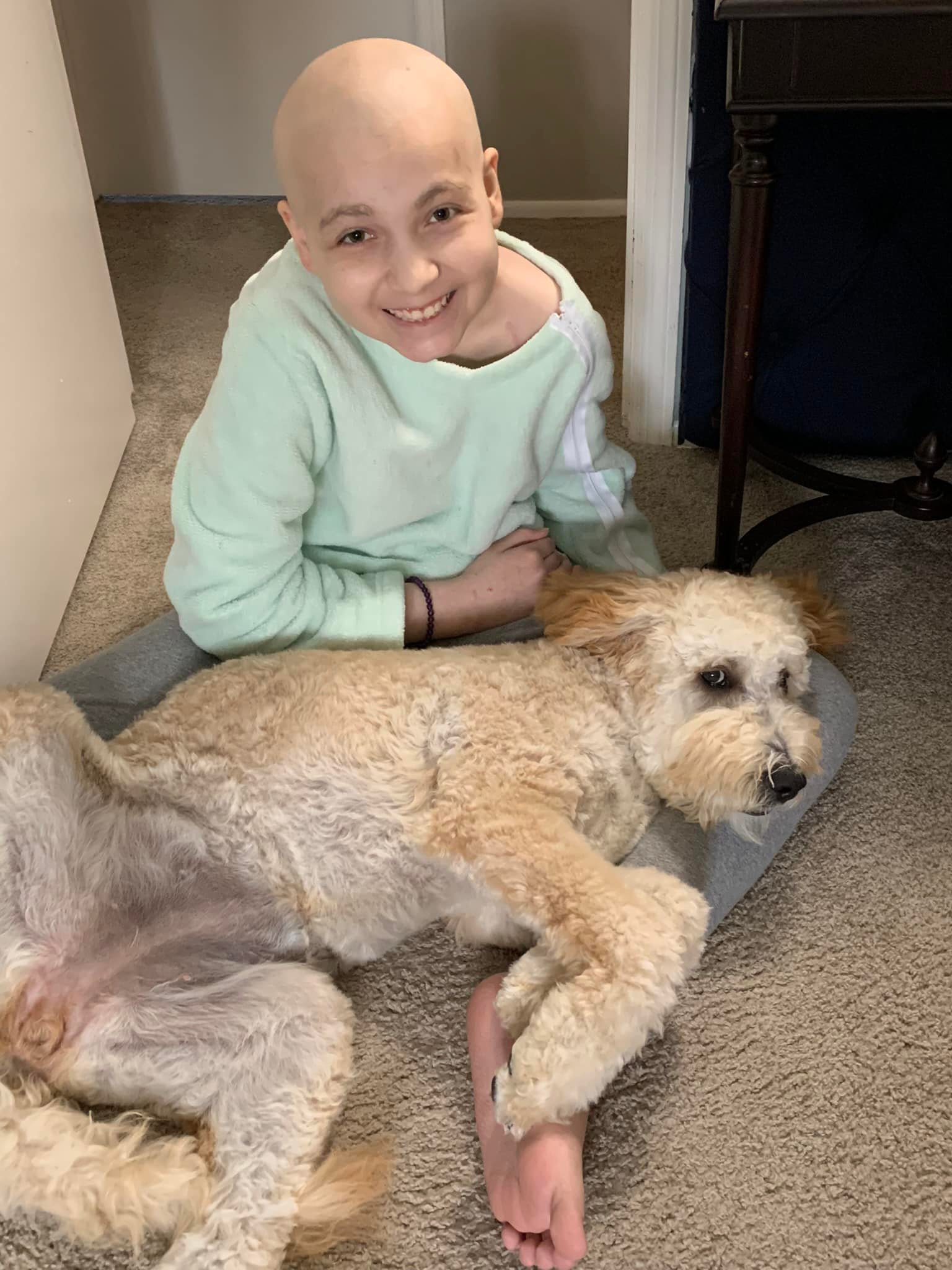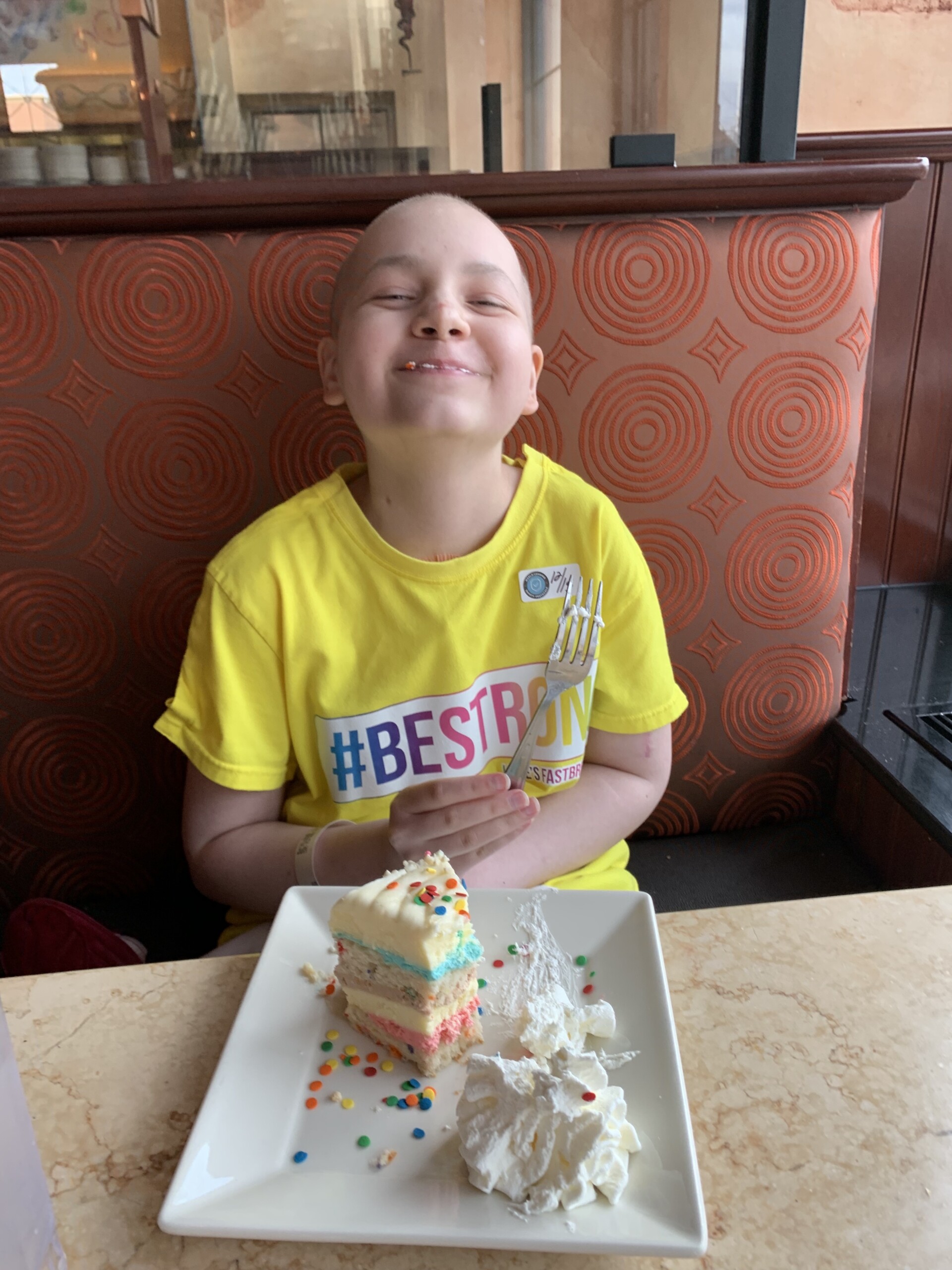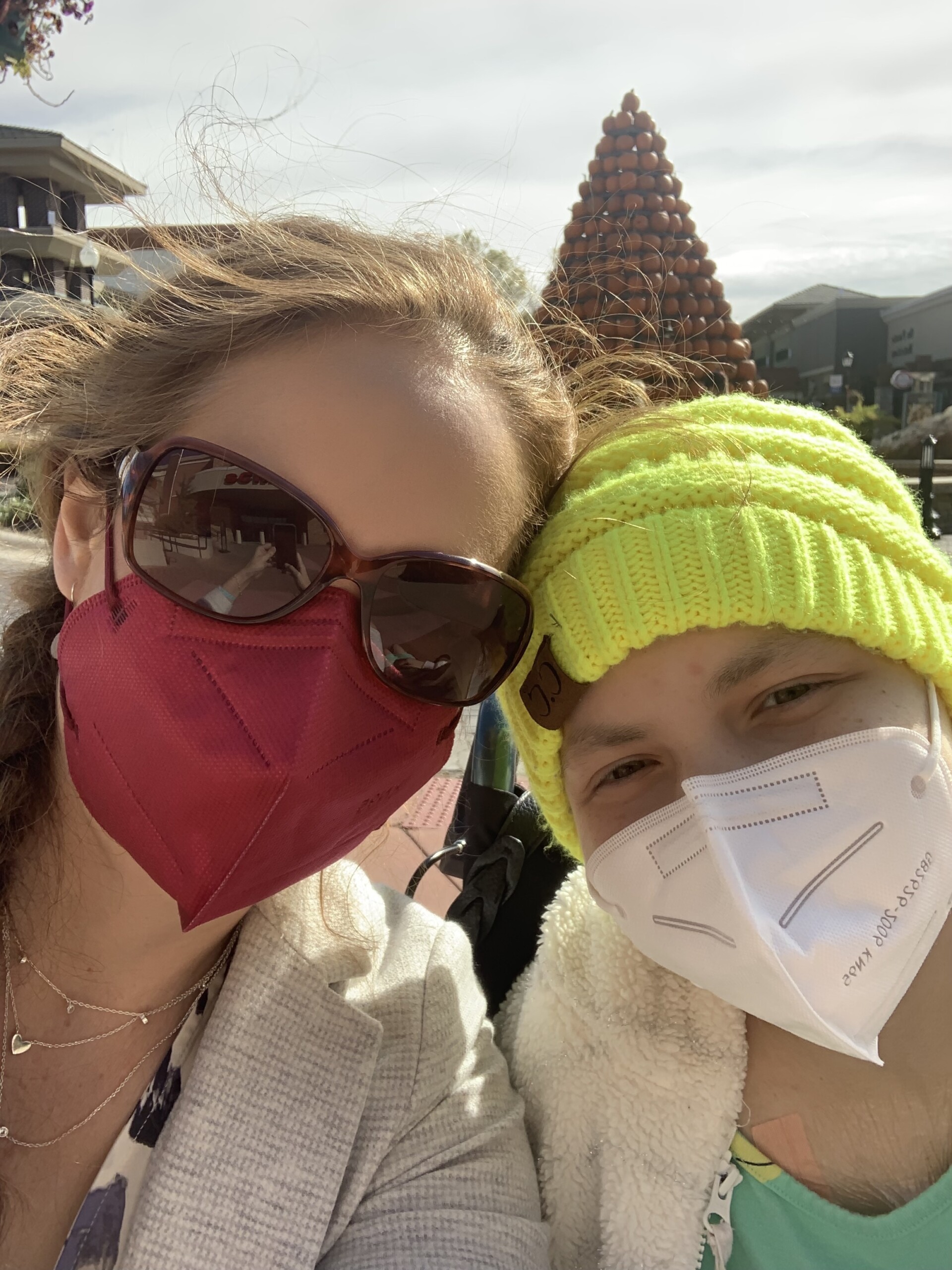 In less than 48 hours we went from a sprain to rare cancer and walked into a whole new set of challenges.
In February, 2021, 12-year old Grace was a home student during COVID and held a plank exercise during a remote PE class when she felt something pop in her left shoulder. With no bruising or swelling, she and her mom iced her arm and watched it for any changes. A week later, Grace suggested they have x-rays taken of her arm at Nebraska Ortho. Doctors in the Urgent Care clinic took a series of films and had her return for MRI scans. Those scans revealed a 9.6 cm bone lesion that encompassed the entire width of Grace's left shoulder socket and 7 inches in length of her upper arm. Grace was referred to Dr. McGarry, an ortho surgeon at UNMC, for surgery.Grace had a biopsy with Dr. McGarry, who confirmed Grace had a high-grade osteosarcoma bone tumor. She was scheduled for chemo port surgery and admitted for chemotherapy the first week in March, 2021. Grace was referred to pediatric oncologist, Dr. Coulter at UNMC and received chemo for three months, then underwent limb salvage surgery with Dr. McGarry to surgically remove her left arm (shoulder socket to elbow) and received a custom titanium prosthetic. She also lost her rotator cuff muscles and the ability to move, lift or raise her left arm. Grace continued with chemotherapy after surgery until the week before Thanksgiving, 2021. Her oncology team did a series of nuclear contrast scans and saw no new cancer at that time.
New Year's Day, Grace received the ultimate gift, an 8-week golden labradoodle puppy she named Snickerdoodle. Grace received her puppy as a gift from a private donor and received service animal training as part of her Make-a-Wish. The two have been inseparable since. A few weeks later, in February (less than 12 weeks out of chemo), doctors found new nodules or tumors in both Grace's lungs during her 3 month check up scans. Grace underwent thoracic lung surgery to remove 38 NEW tumors! Thoracic surgery recovery was long and made breathing difficult for Grace (who also has asthma). Two weeks out of thoracic surgery, her doctors began a new chemo cocktail with stronger medications. A week out of her first chemo, Grace's blood, platelets and infection fighting cells were zeroed out and she was admitted to the Pediatric Intensive Care Unit (PICU) with a 105 fever, a blood infection (sepsis) and pneumonia. Grace was unable to fight the infection because she had no infection fighting cells. The doctors made the difficult decision to place Grace on a ventilator and medically sedated her for over a week to fight the infections. Grace received over 14 whole blood and platelet transfusions in the PICU and was hospitalized over 2 weeks. She restarted chemo in May. Grace celebrated her 14th birthday and finished inpatient chemotherapy in September.
Osteosarcoma is highly aggressive form of cancer with a 75% recurrence rate. Children who have this cancer are not considered "in remission", but "no evidence of disease" (NED) because they must have clean scans for over a year. Most relapses happen within the first year of treatment. Due to Grace's quick and substantial relapse already, she is taking oral maintenance chemo to try to keep her cancer cells from regrowing. This medication is over $28,000 per month and her doctor's hope she can take it for up to two years to extend her life and give her a longer period of out of the hospital. In the last two years, Grace has undergone invasive surgeries, countless blood and platelet transfusions, has been poked so many times the veins in her arm are scarred, and is covered in scars on her chest, sides, and left arm. Grace has spent over 200 days in the hospital the last two years and has celebrated nearly every holiday inpatient. She still has her chemo port. IF Grace's cancer returns this year, she is out of treatment options at UNMC and will have to enroll in a clinical trial out of state. The cost of these trials are almost never covered by insurance and caring for Grace has used all of Carrie's savings. Funds raised during our event will give Grace and her mom resources to pay any out-of-pocket costs and give them a safety net for future treatments.
Grace enjoys baking, playing with Snickerdoodle, and attends school through a special in-home teaching service that has supported her the last two years of treatment. She is a straight A student and also enjoys listening to her favorite faith-based music and watching movies. Christmas is Grace's FAVORITE holiday. This event is really special because she hasn't properly celebrated the holidays or felt well enough to enjoy this time of year since her diagnosis.
How do we know Grace? Grace's mom, Carrie worked with our owner, Kara Allbaugh, before she started Rival Design in Columbus. When we heard our friend and single mom had a child fighting life-threatening cancer, our team wanted to help. Last year we focused our Easter Drive on Grace. The funds were used to purchase a much needed wheelchair and home health items. Plus, Grace is just such an incredible kid. Not only is she a fighter, she is a faith-filled and inspiring young woman. She has focused her entire fight on positivity, faith and hope–and her story has inspired others around her. In April, when Grace was on the ventilator, Carrie placed a call for prayer on social media. Over 40,000 people responded with messages of hope. The burden of cancer treatment is expensive and adds more stress for this family. We knew we could bring our families and communities together to give them the much needed support they need to continue Grace's fight.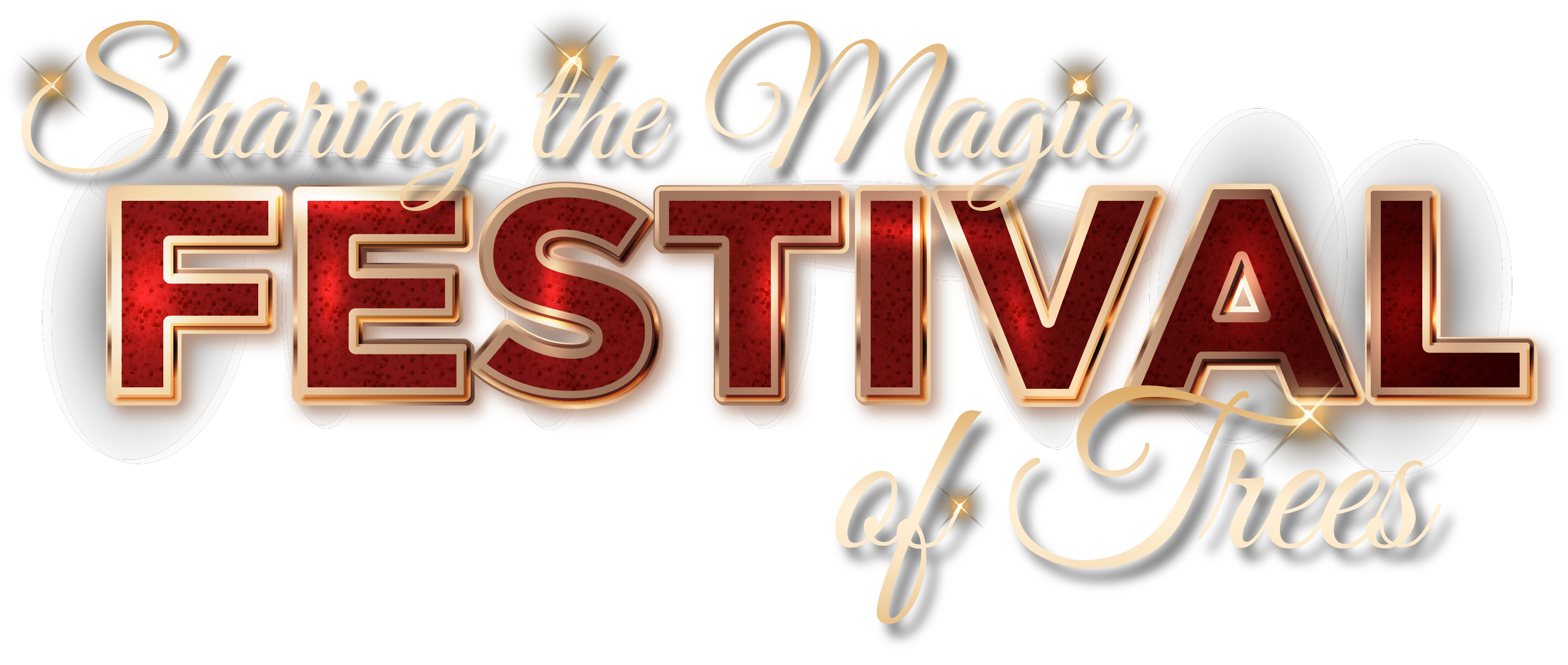 All Proceeds Are Donated To Help
Grace Beat Cancer.