Description
The famous Nobody Caaaaaareeesss Button, pre recorded by Jeremy Herrell is here! Patriots get your pre-recorded button of Jeremy yelling Nobody Carrressssss today!
Proceeds will go to fund LFA Media, the popular viewer funded show!!
Buy 2 or more, get 20% off your order. Use Promo Code: nobodycares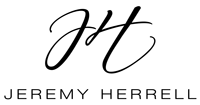 Recordable Sound Buttons: Easy to record a sound and it's very loud and clear,The sound on this is perfect for voices! EVERYONE should have one for funny phrases used with family, friend and co-workers!You can record any phrase, message, or sound effect you want! The maximum recording time is 30 seconds.
SIMPLE TO USE: Turn the unit upside down, move the slide switch to REC. Hold down the TOP BUTTON wait for BEEP and record, SO EASY !Easy to use and you can change the message any time you want.

HIGH QUALITY: Quality is great! Easy to record your message. With high quality sound effects and a durable plastic body, these talking buttons are built to last! And that's a good thing, because once you start pressing it, you won't want to stop.

Novelty Toy :Office desk gadget,Are things a little stressful at work? Lighten the mood with our Cover sound button toy! Great for adults and loved by kids,Requires two AAA batteries.